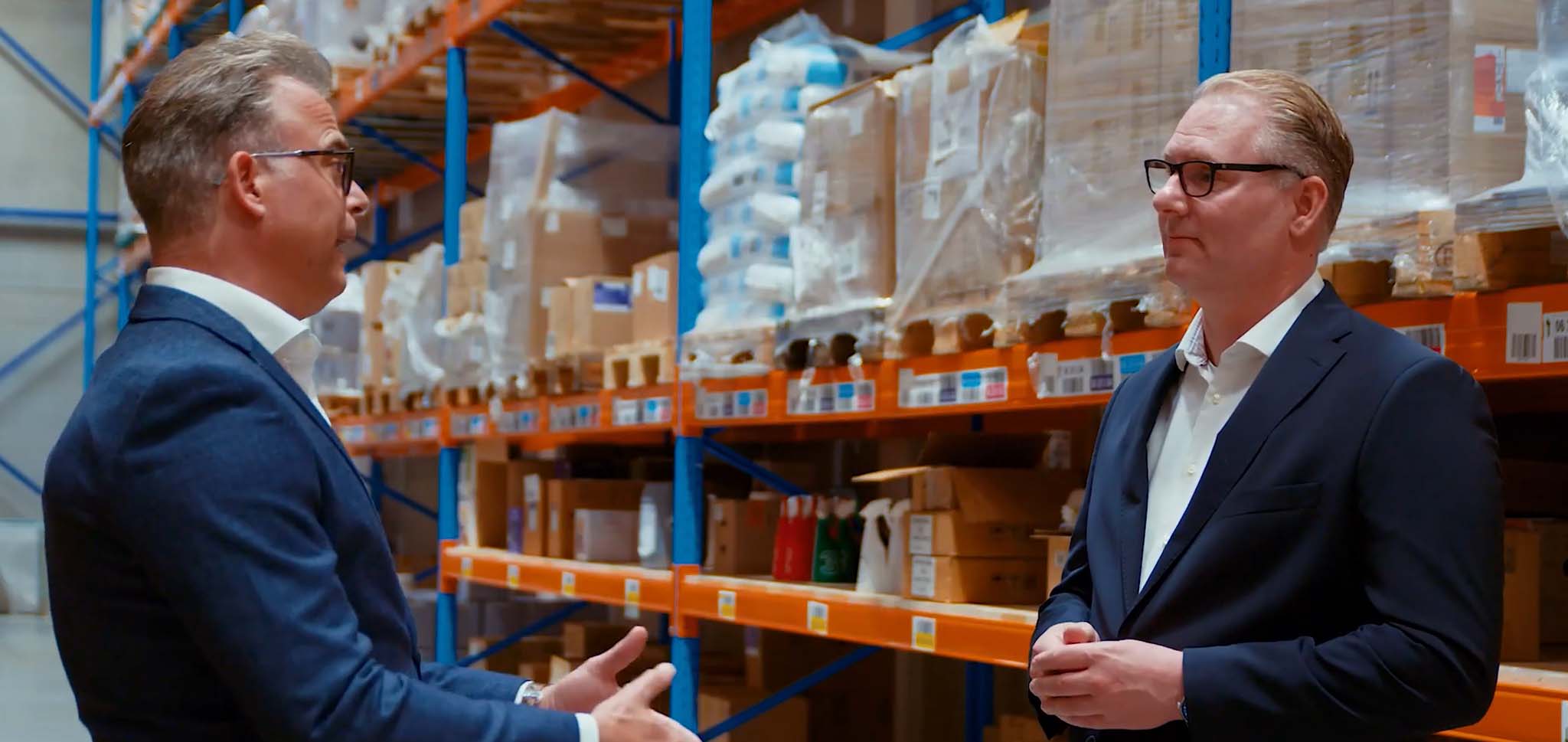 Thinking in Partnerships: The Power of XCES
Recently, XCES successfully implemented an Azure Stack HCI solution at our partner, HSB, in Haaften. "We were almost set on choosing a Windows Virtual Desktop solution," says David van Wijnbergen, Sales & ICT Consultant at HSB. "Fortunately, XCES brought their hybrid cloud solution to our attention. After several positive discussions, we ultimately decided to go for it." Azure Stack HCI-implementatie uit bij onze partner HSB in Haaften. "We hadden al bijna definitief gekozen voor een Windows Virtual Desktop-oplossing", vertelt David van Wijnbergen, Sales & ICT Consultant bij HSB. "Gelukkig bracht XCES hun hybride-cloudoplossing onder onze aandacht. Na een aantal positieve gesprekken hebben we daar uiteindelijk ook voor gekozen."
HSB, located in Haaften, is a specialist in ice raw materials, disposables, catering equipment, and hygiene. According to Van Wijnbergen, the old on-premises environment no longer met the demands of the modern era: "Our production environment suffered from frequent spontaneous restarts, and the IT infrastructure lacked the capacity for expansion." It was time for a change.
Prepared for the Future with Azure Stack HCI
"HSB was in search of a proactive partner who could guide us through our digital transition as effectively as possible. We wanted an IT provider who could clearly communicate what is achievable based on our requirements," explains Van Wijnbergen. "Furthermore, it was crucial for us that this partner not only assist us with our current challenges but also accompany us into the future. XCES has more than exceeded our expectations in this regard."
With the implementation of Azure Stack HCI and Azure Site Recovery, the spontaneous restarts at HSB are now a thing of the past, minimizing downtime in the IT environment. This is crucial for an organization where half of the revenue is generated digitally. Continuity is ensured, and HSB is prepared for future growth.
And all of this was accomplished during a migration that took place while production was ongoing, adds Van Wijnbergen:
"The migration to Azure Stack HCI went flawlessly, none of the users noticed anything. In addition, everything was delivered on schedule. Exactly how we wanted it to happen, because a deal is a deal!"