// Circular IT
Offset your CO2 emissions by choosing sustainable hardware
XCES helps its customers transition to sustainability within the IT department. This is why we offer hardware services: from procurement and refurbishing to recycling. This way, you can give your mid-range and high-end server, storage and networking products the longest possible lifecycle. We help your organization to decrease its ecological footprint and reduce its e-waste!
Procurement
XCES buys your depreciated hardware at a fair price and removes all business-critical data from it.
Refurbishment
We take used hardware to revise and test it extensively, so it's in perfect condition once again and ready to use.
Recycling
We make sure that all hardware and parts that no longer can be used, are given a second life or are sustainably recycled.
In a fully circular economy, there is no such thing as electronic waste (or e-waste). We're not entirely there yet, but more and more organizations and initiatives are working with a circular mindset.
There is work to be done for the IT industry. Circular IT is all about preventing e-waste as much as possible. Products and their components should be maintained to have the longest possible lifecycle. This way, fewer new raw materials are needed, and used hardware gets a second life. The tools XCES uses to accomplish this are: equipment repair, recycling and overhauling existing server, storage and networking equipment (refurbishment).
Your benefits
Products and solutions available: from EOL to the latest technologies
1-year warranty at all times
Immediate availability
A fair price for your hardware
Refurbished pieces of hardware
// Refurbish
Your old systems are worth more than you think
Often server, storage and networking equipment that is written-off financially, also seems written-off technically at a first glance. But even products that look like they're worth nothing are more valuable than they seem.
Reduce and offset your CO2 emissions
Almost everything we do releases the greenhouse gas CO2. But there is plenty you can do to reduce your own emissions. And those that cannot be avoided, you can offset. How? By planting trees. We cooperate with CO2-okay. With them, we can invest your trade-in amount to have a positive impact on people and the environment. As a company you can plant 25 trees a year for as little as €250!
Want to know more about our trade-in?
Weten welke prijs u voor uw oude server-, storage- en networkingapparatuur kunt krijgen? Maak gebruik van onze jarenlange ervaring met het ophalen, beoordelen, refurbishen of recyclen van hardwarecomponenten. Het levert u geld op dat u kunt investeren in nieuwe apparatuur of kunt doneren aan goede doelen. Aan u de keuze! Neem contact met ons op en ontdek de mogelijkheden.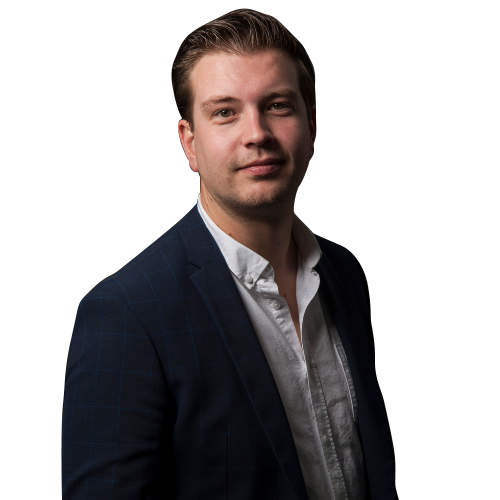 // Trade-in
Any questions about circular IT?
Don't hesitate to ask! Fill out the form below or contact us directly. We'll get back at you as soon as possible!